Enhanced Logic
Make technology work for you. EZCloudSales® puts fast processing and smart logistics at your fingertips. We help business owners and supply chain managers complete their day-to-day operations. Streamline your inventory decisions. Learn how our enhanced logic efforts improve your business below. Our team is available to help upgrade your inventory and ordering processes.
Work smarter and improve your bottom line. The EZCloudSales® solution utilizes intelligent, proprietary logic to ensure that orders are being submitted in an efficient manner. From supplier to consumer, our technology delivers reliable results.
Reference Sales History

Make intelligent ordering decisions. The EZCloudSales® suite allows you to access multiple weeks' worth of sales histories, by individual item, to help strategize your order creation process. This reduces the likelihood of buying overstock or ordering the wrong items.
Correlate Order Quantities with Current Inventory
When generating orders, spotting trends and acting on them helps save time, money, and storage space. Retailers can utilize our system to track in-house inventory, and place orders based on accurate data.
Customer-Specific Configuration
Encourage loyal customers and cater to varying types of clientele. With EZCloudSales®, you can configure the system to assign ordering periods to specific customers, as well as set specific prices. You may even limit access and visibility to specific parties.
Always-On Accessibility

Take charge of your inventory – anywhere, and at any time. Our cloud-based system allows for near-instant access from day one. There is no software to install. We have optimized EZCloudSales® to be accessible from multiple platforms, including tablets, PCs, mobile devices, and smartphones. On top of that, we have included universal compatibility – EZCloudSales® works on today's popular operating systems.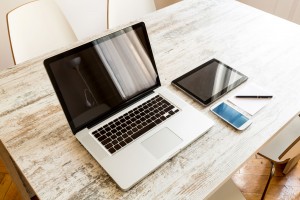 Automatic Operation

Streamline the ordering process. Our order fulfillment system enables automatic capabilities. Configure routine order submission for your clients so that they are able to easily comply with your Lead and Cutoff times. This system may also be set to maintain standing orders.
Customizability at Your Fingertips

Both you and your client base may configure EZCloudSales® to accommodate specific needs. You may customize the product suite to address the needs of businesses and clients you serve.
Contact us today to see how enhanced logic revolutionizes your order fulfillment and inventory availability efforts.